5 Ways To Boost Your Career This Summer
While it might seem like summer is the best time to take a break from your career, it's actually a great time to evaluate where you are and where you would like to go.
When it comes to summer, everyone looks forward to sun-kissed skin, outdoor brunching, and rooftop happy hours. According to a recent survey, 58% of workers save vacation time for June, July, and August, taking an average of 10 vacation days. While I'm with you on that, summer is also the perfect time to do some things that will boost your career. Whether it's finally getting your resume whipped into shape, making a list of the dream companies you would like to work for or pulling the trigger on starting a business…We're here to help you beat the competition to the punch with these five ways to help you climb the career ladder.
NLL has affiliate relationships, so we may get a small share of the revenue from your purchases. Items are sold by the retailer, not NLL.


1. Update Your Resume
The average recruiter or hiring manger takes about 10 seconds to review your resume. Therefore, you want to update or retool your resume for a chance to snag that interview. Your one goal is to immediately and effectively articulate the value you bring to the table. Be sure to update dates, add any new work experience, internships and continuing education that haven't been updated, along with anything else that's changed since the last time you've taken a serious look at your resume. Whether you're a recent grad [or not], if you're ready to spruce life into your resume? We can help you!


2. Work on Your Elevator Pitch
An elevator pitch serves as a tool to connect and open the door to future opportunities. Hence, you'll want to get your elevator pitch ready for the chance to secure your dream job at the drop of a dime. Your elevator pitch is the "what I do" and "how I help" statement that you will basically use anywhere: from your website and in social media bios to networking events and even during an interview. A solid elevator speech is the perfect way to start answering the typical interview question 'Tell me about yourself." When done right, it can land you the job, get you the client, and much more.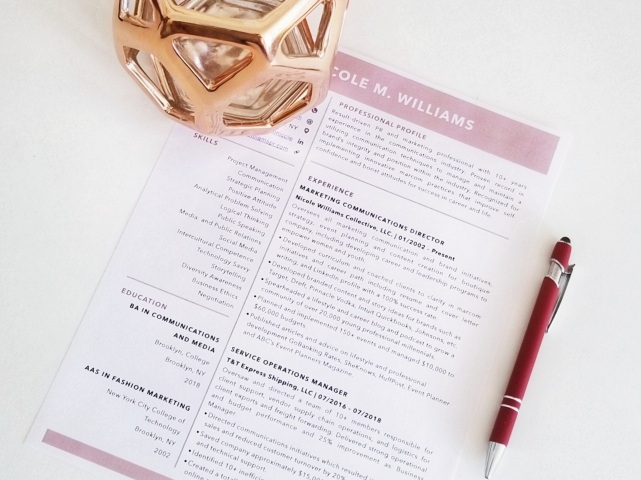 1-on-1 support to help you reach your career goals.
3. Make a List of Your Dream Companies
It is always a good idea to make a list of what you want. Take some time to make an employer target list, in other words a running list of companies you'd be thrilled to work for. Whether they offer jobs that fit your interests, have a company culture you desire, and/or a mission or values you believe in. An employer target list will help you apply your time and energy interviewing for jobs that match your qualifications and/or goals. So go ahead and get your research on! Find companies in your area or field that you'd feel right at home with. Follow them on LinkedIn for regular updates and alerts to get more information about the company or specific department. Look into the work they're doing and what employee or clients perks they provide. Learn who their leaders and strategic partners are? This will give you a leg up when you land the interview.


4. Start A Business
Sometimes when you're not getting opportunities, you have to create your own. If you're in the job market and feeling like nothing's happening. Why not start your own business instead of working for someone else? Not only will you accomplish the main objective of making money, but you'll also have the satisfaction of being your own boss. You can also become an entrepreneur even if you already have a job. Over time, if your side hustle is consistently profitable enough you could possible quit your job. Go ahead and think of the one thing you do best with the least amount of effort and start marketing that service or product. You can start a rideshare services using Uber or Lyft, offer your skills on work for hire sites like Upwork or Fiverr, or start a Nanny service with SitterCity.


5. Do Some Reading
One benefit of summer is that you have more light to read. Remember that book you purchased a month or two ago—that you just haven't gotten around to yet? Since you are lounging around anyway, add a bit of productivity by picking up (or in my case picking back up) that will add value to your career. If you're seeking a great read try my new book Bet On Yourself: Life Lessons To Cultivate and Create Your Own Success or You Are a Badass: How to Stop Doubting Your Greatness and Start Living an Awesome Life. Happy reading!