11 Inspiring Muhammad Ali Quotes to Live By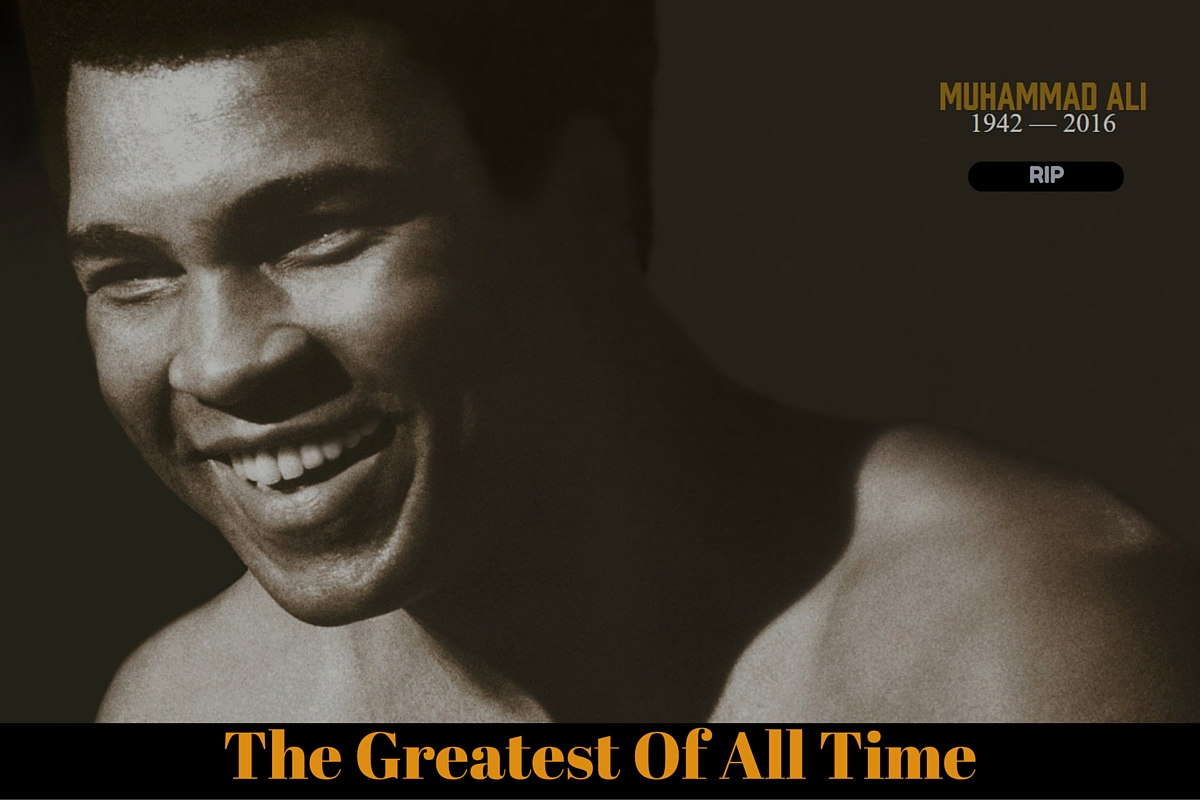 He was one of the most recognized sports figures, known for being a charismatic, inspiring, and controversial figure both inside and outside the boxing ring. He told the world he was the greatest, long before anyone believed him. A poet and shameless self promoter who fought his way to the top. Muhammad Ali, "The Greatest of All Time." Born Cassius Clay Jr. in 1942, he was introduced to boxing which became his outlet, by a local police officer. At 18 he won an Olympic gold medal, then turned pro - winning most matches by knockout. At 22 years old he defeated Liston in a stunning upset to become the youngest heavyweight world champion.
Soon after he was exiled for 3 years for standing his ground as a conscientious objector against the Viet Nam War draft. He sacrificed his professional career for his moral convictions... and the world loved him for it! Even the people who didn't like him, had to respect him. His last fight in 1981, would become the beginning of the greatest fight of his life. He struggled with Parkinson's disease for over 30 years, diagnosed in his early 40s. A disease that he put on the ropes to light the 1996 Olympic flames in Atlanta.
Muhammad Ali's Poetic Expressions
In remembrance of Muhammad Ali, "The Greatest of All Time" here are 11 inspiring quotes that you can live by.
"It's the repetition of affirmations that leads to belief. And once that belief becomes a deep conviction, things begin to happen."
"Some people say I'm cocky, they say I talk too much, and that I need a good whoopin'. But anything I say, I'm willing to back up."
"He who is not courageous enough to take risks will accomplish nothing in life."
"Live everyday as if it were your last, because one day, you may be right."
"If your dreams don't scare you they aren't big enough."
"What you are thinking about, you are becoming."
"I hated every minute of training, but I said, 'Don't quit. Suffer now and live the rest of your life as a champion."
"Only a man who knows what it is like to be defeated, can reach down to the bottom of his soul and come up with the extra ounce of power it takes to win when the match is even."
"To be the great champion you must believe you are the best. If you're not, pretend you are."
"It's lack of faith that makes people afraid of meeting challenges."
"Impossible is potential. Impossible is temporary. Impossible is nothing."