Prince The Purple One & 5 Branding Lessons He Taught Us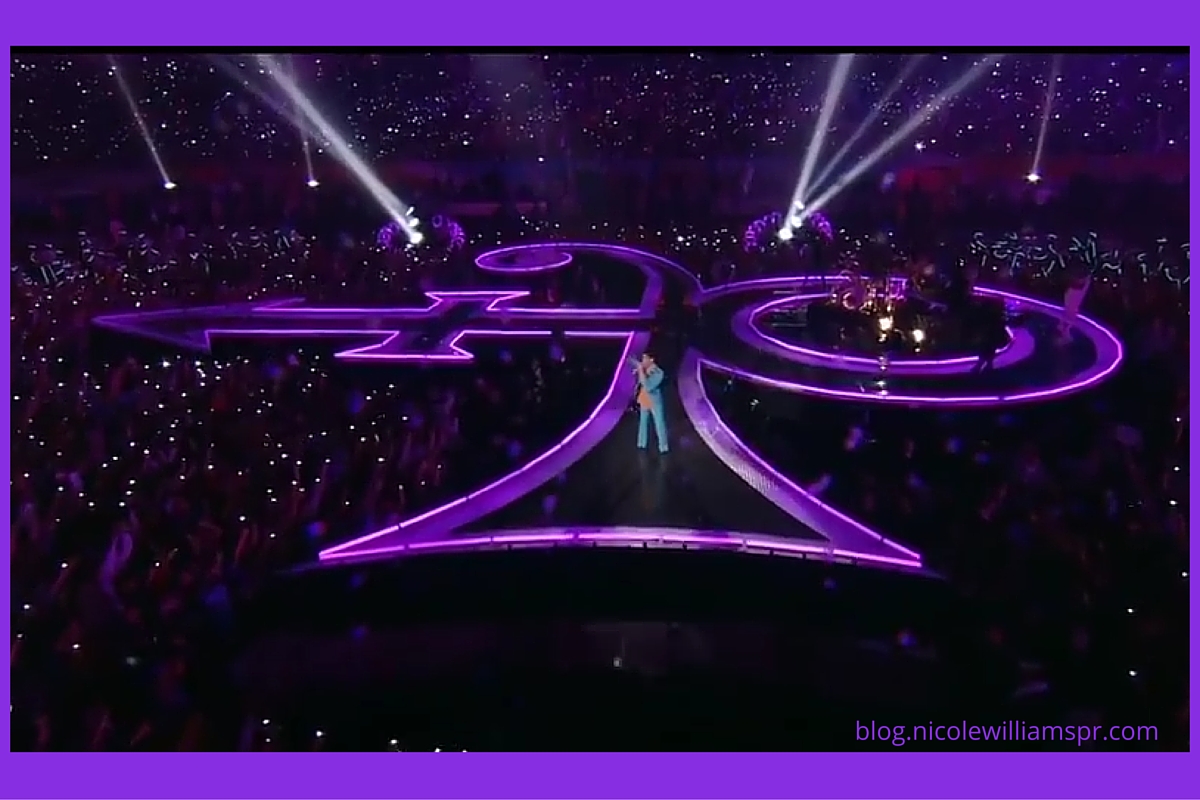 "Dearly beloved we are gathered here today. To get through this thing called life. Life is a party, and parties aren't meant to last." The iconic and legendary music artist Prince died Thursday at his home at Paisley Park, in Chanhassen, Minneapolis. Born Prince Rogers Nelson, the charismatic performer and "The Purple One", was 57 years old. Prince was the rarest of artist, a visionary, an electrifying instrumentalist and a masterful showman who crossed musical genres.
His sound was inspired by many before him yet totally unique and catapulted him to seven Grammy's, more than 100 million records sold, an Oscar, a Golden Globe, and induction into the Rock and Roll Hall of Fame. He gave us 39 albums overs 37 years, providing the soundtrack for the lives of so many. From his first album in 1978 when he was 18 years old to his final performance in Atlanta. Hits included "Purple Rain", "When Doves Cry", "Little Red Corvette", and "Kiss".
Click: Get yourself the Very Best of Prince
A strong spirit who transcended rules and music, Prince was a musical activist who loved humanity. The Purple One was a fierce believer in the independence of his art, as proven when he took on Warner Brothers - one of the most powerful giant in music. Prince's music was an organic expression of the man he really was… A man who was provocative with crazy balls. He was different yet commercial. A bad boy who wasn't tabloid. Prince was the only man I knew who wore makeup, with hair that slayed, dressed in heels and fierce feminine fashion; but was so confident in his masculinity that he could steal any man's woman.
5 Lessons in Branding Prince Taught Us
In celebration and remembrance of the life and legacy of Prince "The Purple One", here are 5 lessons he taught us about branding.
[Tweet "Branding lessons #Prince taught me. #PrinceRIP #PrinceGoneTooSoon"]
Be the Most Prolific You: Prince was a musical activist who was methodical in producing music. He was always authentic, remained relevant and part of the cultural conversation by staying consistently present. Like Maya Angelou said, "You can't use up creativity. The more you use, the more you have."
Create Your Own Mold: Prince didn't care about conventional ways. His enigmatic persona pushed many boundaries and left lasting impressions. He was a silent angel that defied genres, and challenged everything around him.
Develop a Strong Visual Brand: From his music to his hair and fashion, Prince demonstrated the importance of using strong imagery and visuals to stand apart from his competitors. He developed a brand identity that told a consistent, coherent story.
Be a Storyteller: Prince connected with his audience by telling great stories. No one combined music with electrifying performances and imagery like Prince did. He lived and breathed life into his characters, and always had a message in everything he did.
Excellence is Never an Accident: Prince understood that wanting to be excellent wasn't enough. The Purple One owned his gift, combined it with an intelligent plan of action and executed to become a singular iconic talent. He had a full game plan.
What was your most memorable Prince moment?