Year-End Message: Looking Back on 2015 and Looking Forward to 2016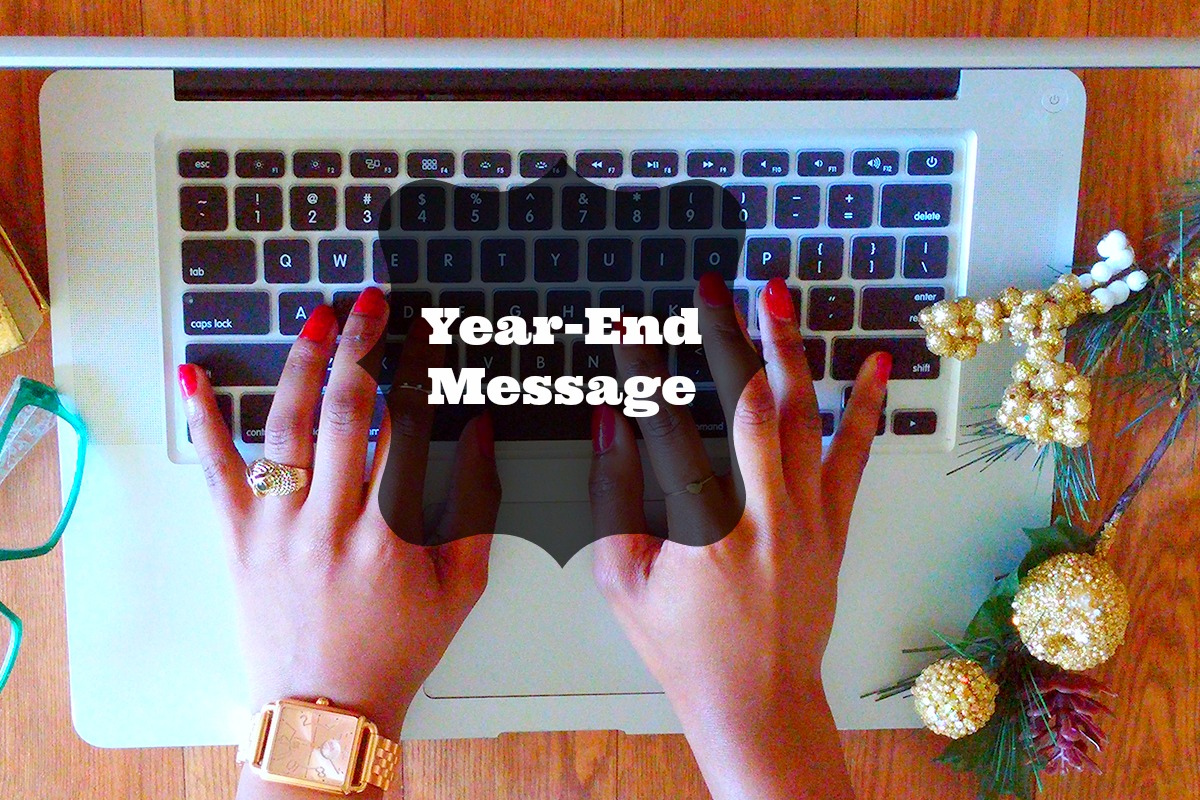 I'm not sure what you'll remember most about 2015, but for me it was a year of much growth and awakening. So as I'm looking back on 2015 and looking forward to 2016,  I would first love to thank you my readers. Please know that I'm humbled. The growth of this platform is a reminder that my team and I must always continue to raise the bar. I've read every comment and while I may agree with some and disagree with others, this is the beauty of the community. That everyone feels safe and free to voice their opinion, and so I'll continue to publish every comment regardless of the point of view.
2015 is also the year where our mission became crystal clear, and because I'm a firm believer in purposeful living… you'll find that our mission going into 2016 has been more refined.
We hope to be a platform dedicated to inspiring, educating, revitalizing and energizing the personal and professional lives of our readers. So this platform will continue to create content that not only benefit the brands we work with but also you the readers who make our campaigns a success.
In 2015 I also realized that as much as I have big dreams and big plans, I get my real charge empowering others to find their purpose and achieve their goals. And now I'm able to walk in my purpose through coaching, personal branding, image consulting, event planning and content creation. Learn more about how I do that here.
As I continue to navigate through life, elevate my personal brand, and expand my own impact to transform my financial lifestyle; I would love to fill the gap that separates hope from results by sharing my strategies. So go ahead and schedule your session here.
And as the 2015 ends and a new year approaches, I would love to share with you an exciting new way to keep you organized and live in your purpose daily. I would like to introduce The Purposeful Living 2016 Quarterly Planner. Visit our success store here for more details and to grab you a copy for only $18.
Nicole M. Williams, Editor-in-Chief
Looking back on 2015, what will you remember most?