Summer 2014: The Professional Gal's Style Guide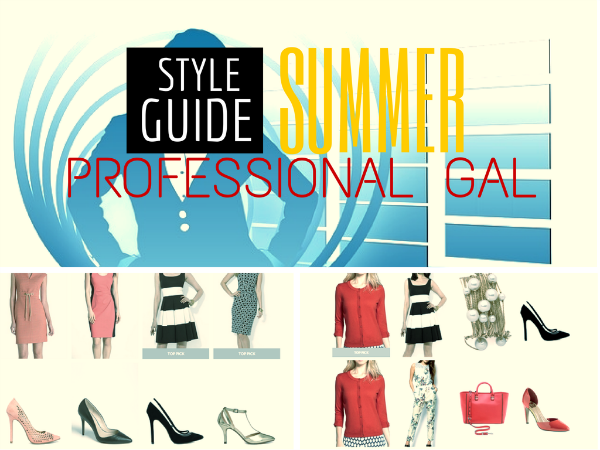 I don't' have to tell you that it's summer, as I am sure the temperature is a constant reminder. Especially if you are a professional gal. With the heat all turned up, it may take a little thought when it comes to comfortable yet professional attire that will keep you looking dressed for success in the workplace. If you are not sure what is acceptable relaxed attire for the hot months, it is best to check in with management. Sheath dresses are always flattering and will help keep you cool, so include a few bright or light colored ones in your 9-5 wardrobe.
Some professional environment can be a little more laid back than others, so while the chic sleeveless dresses above may be appropriate for some office or workplace (particularly creative fields), it may not be so for others.  So how do you make these beautiful choices office ready? Invest in a chic cardigan. This will give you a two for one outfit, especially if you have a dinner date after work without any time to change your outfit. (see below)
Be careful with your choice of fabric, opt for structure when selecting your office dresses. I recommend leaving strapless, thin dresses and or anything that reveals too much skin for weekend wear. But if you are looking to have a little fun this summer, and want to work the trends into your wardrobe in a polished and professional manner here's how to do it.
Look 1: The cropped top trend - here's how you professional gals can wear the cropped trend elegantly.
Look 2: The jumpsuit and romper trend - what cozier way to have fun without sacrificing style and status, than the trend that says effortless ease.
Shop the full lookbook in my Keaton Row profile here, or request a personalized lookbook of your own. Looking forward to styling you.
 Also, if you have not yet done so... subscribe below to receive our weekly beauty, fashion and lifestyle updates.
[wysija_form id="1"]