Handmadeology: D-Nadz Jewelry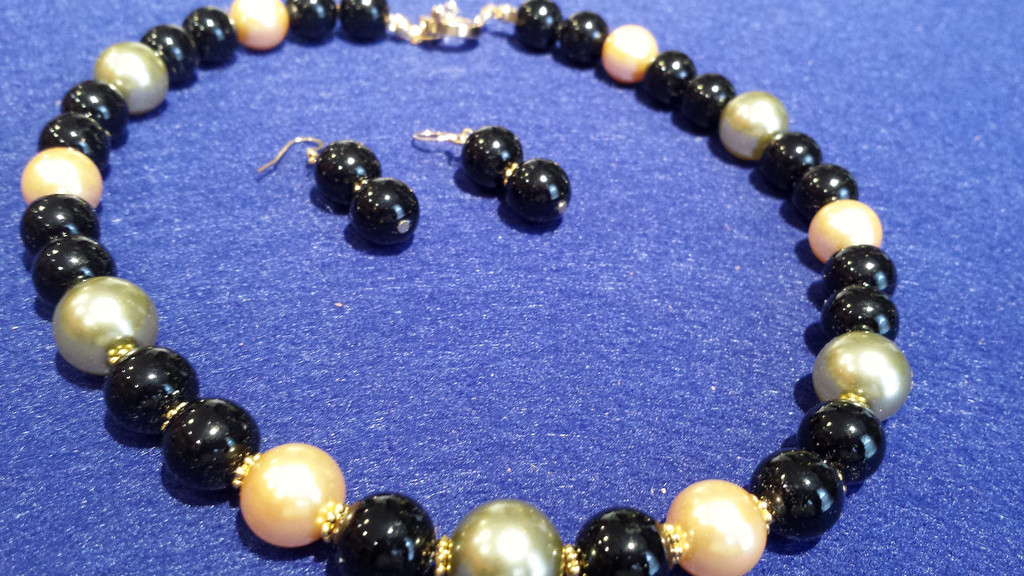 Disclosure: This post was sponsored by D Nadz Jewelry, all words and opinions are my own.
Jewelry has been around and has always been part of our cultures.  In some cultures such as India, jewelry is a vital part of their daily life and religion. They were first crafted using wood, stones, feathers, bones, skin and even plants; then later technology enabled artisans to shape materials such as gems and metals into a range of styles.  Jewelry existed as a way of expressing wealth and social status, which has since evolved into a form of artistic and or fashion expression.
Nadine Dillon is a handmade jewelry designer behind D-Nadz Jewelry (today's post sponsor), who works from her home studio in Brooklyn, New York.  It was about 2 years ago when I met Nadine at a networking event.  On her table she was showcasing her Mary Kay products and off to the side she had a necklace and earring set - it was the jewelry that caught my eyes. I consulted with her and D-Nadz Jewelry was birthed.  D-Nadz  Jewelry is handmade from some of the finest wooden beads, pearls, crystals, gemstones and other exotic materials.
Wearing handmade jewelry is a real expression of self  and ethnic flair - they have their own beauty and unique appeal.  So if you're the type that like unique and  modern jewelry, then D-Nadz is the way to go.  The simple but statement artisan collection is great for formal, casual and professional wear with an offering of a variety of colors.  While some pieces are reorder-able, some are one of a kind with the option to customize based on material availability.
Hop on over to the D-Nadz website (www.dnadzjewelry.com) and see if anything catches your eye. While there, don't forget that birthday or anniversary gift you need to get.
How to care for your handmade jewelry
To promote longevity of your pieces limit exposure to anything that may cause extreme wear and tear
Store your silver pieces in jewelry boxes or anything that prevents tarnish caused from moisture
Hang non-silver pieces to prevent them from tangling
Regularly clean your pieces to prevent residue in the air and from your skin from damaging your prized piece
Use appropriate cleaners for each piece, as harsh and inappropriate cleaners can cause damage
Thanks D Nadz jewelry for sponsoring today's post. All opinions are my own.