Product Review: Introducing 127East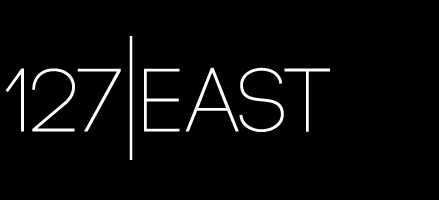 I received products from an emerging cosmetics line to try - 127East - a lip wear line with a mascara inclusion.  
 The package included:
- a Luxury Lipstick in Rebel ($13) - a Transforming Lipstick in Iced Violet ($13) - a Luxury Matte Lipstick in Ava ($13) - Lip Lacquer in Rare rubies ($10) and in Pink Patina ($10) - a Luxury Gloss in Sugar Berry ($17) - Waterproof Mascara in Black ($10) and Sensitive Mascara in Black Brown ($10)
First off, I've tried several mascaras in the past and none has come close to my good old Maybelline buddy - but I was impressed with the 127East mascara.  It really separated my lashes leaving absolutely no clumps as it lengthens.  I actually felt like I was ready for one of those mascara ads, except I wasn't wearing any fake lashes for enhancement.
The lip products really delivered!  They promised to moisturize and rejuvenate and they did just that.  Neither the lip lacquer, lip stick or lip gloss were heavy or sticky - they were a light and refreshing treat for my lips. They gave as the description says, "brilliant shine and long-lasting wear," courtesy of ingredients such as Shea Butter, Avocado, Jojoboa Oil, Castor oil, Soyabean, and Vitamin A, C, & E.
The lipsticks glided on nice an smooth, even the matte finish was  still creamy and moisturizing after a couple of hours - unlike its other counterparts.  And the lip lacquer... I absolutely loved the wet mouth look they gave.
So whether you are looking to glam it up in popping colors or casual chic for sheer beauty, 127East Cosmetics got you covered!
 My favorite products were... well... I can't really pick, I loved them all!
Visit www.127East.com to check out the collection, am sure you will fall in-love too.  And by the way, enter promo code SSZW36 for a 20% discount on your entire order.